Welcome to Bosman Lawyers The Netherlands (Advocatenkantoor Bosman)

Advocatenkantoor Bosman (+31 (0)26 388 2351, toll free) specialises in representing the legal interests of businesses, private clients and non-profit organisations. The firm is specialised in Dutch Law and operates on a regional and national level, as well as serving international clients. The approach of Bosman Advocaten is committed, decisive and solution-oriented.

The firm is composed of specialised Dutch lawyers and legal assistants, each of whom is an expert in their particular field. Our lawyers c.q. attorneys, solicitors, barristers and legal assistants attach great importance to their duty of professional confidentiality. You can be assured that your interests will be treated with the utmost discretion.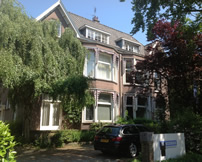 Advocatenkantoor Bosman was established in 1994 by Marcel Bosman, LLM. In 1990, Mr. Bosman graduated in Notarial Law and Dutch Law at the Free University of Amsterdam, and was sworn in as a lawyer (barrister and solicitor) on 6 November 1990.

The firm complies with the quality standard of the Netherlands Bar Association (Nederlandse Orde van Advocaten). Research has shown that more than 87% of the clients are highly satisfied with the services of Bosman Advocaten and they warmly recommend the firm.

Bosman Advocaten can be reached 24 hours a day. During office hours you can call +31 (0)26 388 2351 (toll free) for an introductory talk or complete the contact form on our website. You are also welcome to send an e-mail to: info@bosman-advocaten.nl together with your phone number. In the case of an urgent problem it is often possible to arrange a meeting the same day.

The practice includes the following areas:
Labour law
Civil service law
Rental law
Construction law
Real estate law
Penal law
Administrative law
Consumer law
Contract law
Company law
Individual and family law
Banking and securities law

Contact details
Mr M. Bosman Advocatuur B.V.
Velperweg 97
6824 HH Arnhem, The Netherlands
Tel. + 31 (0)26 3882351 (toll free)
Fax + 31 (0)26 3882357
info@bosman-advocaten.nl
www.bosmanadvocaten.nl